"Working Together to Improve Health and Access for All"
Welcome! The Wellness Coalition exists to serve uninsured or underinsured citizens of central Alabama's River Region. We work with community partners to coordinate services and share information to increase quality, efficiency and effectiveness of health care services.
Our Mission: To increase access to health care and the appropriate use of health care facilities.
Our Vision: To develop a coordinated health care system that promotes health and wellness and is responsive to the needs of the medically uninsured and underinsured in Alabama's River Region (Autauga, Elmore, Lowndes, Macon and Montgomery counties).
Our Members:
 Alabama Public Health Area 8
 Baptist Health
 City of Montgomery
 Community at Large Members
 Community Care Network
 Community Hospital
 Health Services, Inc.
 Jackson Hospital
 Joint Public Charity Hospital Board
 Medical Outreach Ministries
 Mid-Alabama Coalition for the Homeless
 Montgomery County
 Montgomery County Health Department
 Montgomery Area Mental Health Authority
Our Programs & Services:
Crisis services for persons who are uninsured or underinsured, including linkage to a medical home, free medications and other community services. Assistance with Affordable Care Act application for enrollment in the Health Insurance Marketplace by The Wellness Coalition's Certified Application Counselors / Case Managers.

Cervical cancer detection funded by the Joint Public Charity Hospital Board for women in Montgomery who have no insurance or funds for testing. There is no cost to the women receiving services.

Opportunities for health and social service workers to receive current, relevant training and information presented in various formats.

Information and programs designed to assist persons diagnosed with chronic diseases in understanding and managing their conditions.

Nutrition Tips
Quick Links
(Referrals to community resources of all types.)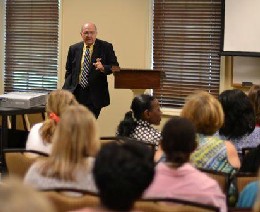 Montgomery Area Community Wellness Coalition
3060 Mobile Highway
Montgomery, AL 36108
Phone: (334) 293-6502
Fax: (334) 293-6474